Reading works meditatively, relax 4 minuten with this article.
Do you want to be creative for an afternoon, but still want to make something that is useful to you? Then create a homemade smudge stick. Relax while you create and then cleanse your vibes with a smudge ritual!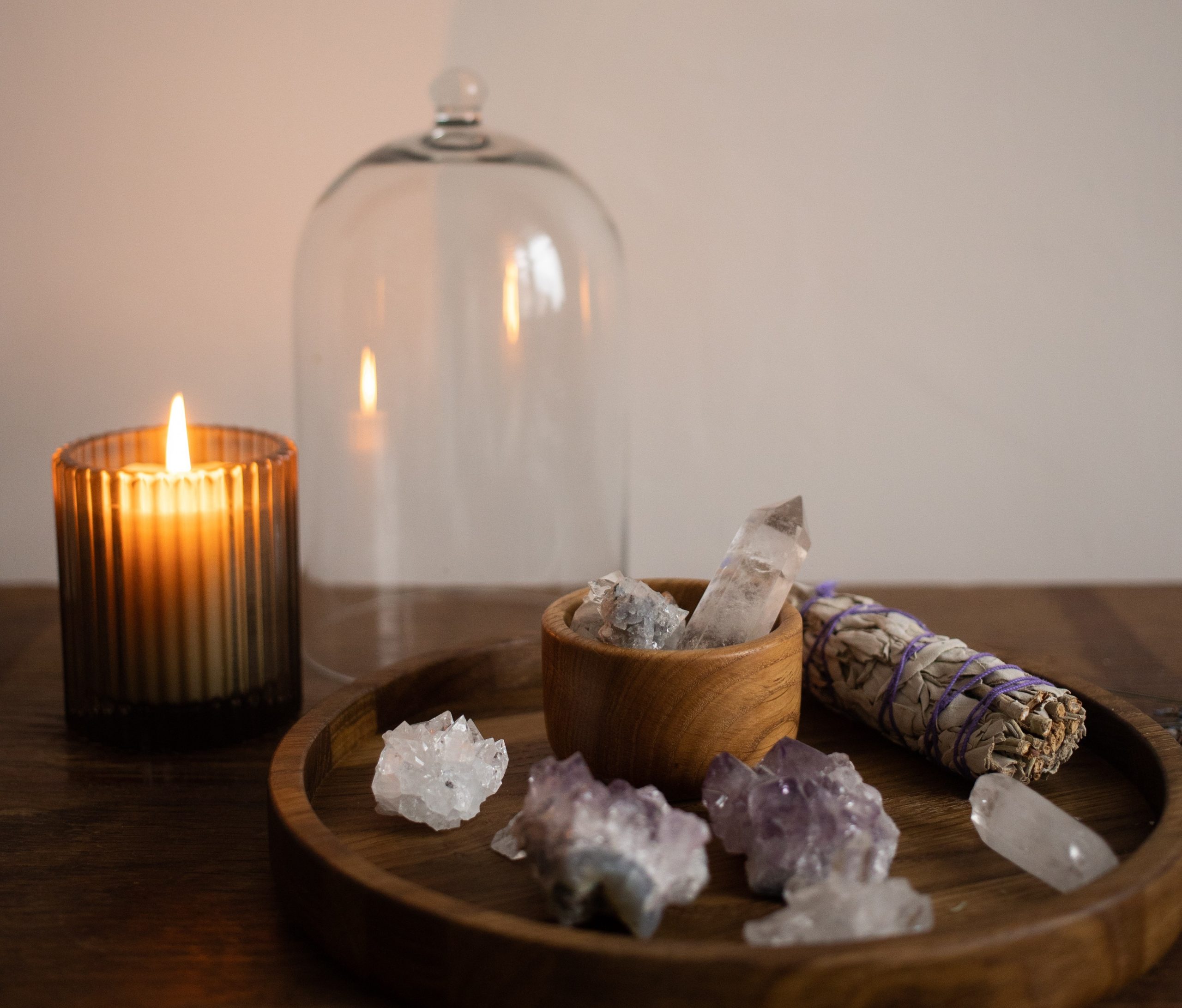 Making your own smudge stick has many advantages and really isn't all too difficult. Choose which herbs suit you, bundle them together, let them dry, and you're done! For example, many people use white sage, but you can choose any herbs that suit you when making your own smudge stick. Each herb has its own effect and by mixing and matching herbs you can adjust the stick to your own needs.
In addition to being creative, which in itself brings a lot of peace and takes away some of the possible negative atmosphere around you, herbal Aromatherapy can be very soothing. It's nice to make something for yourself, but even more fun to make something for someone else. Give a smudge stick as a gift by wrapping it nicely and including a handwritten instruction manual. Of course, first you need to know how to make a sage smudge stick, so let's get started!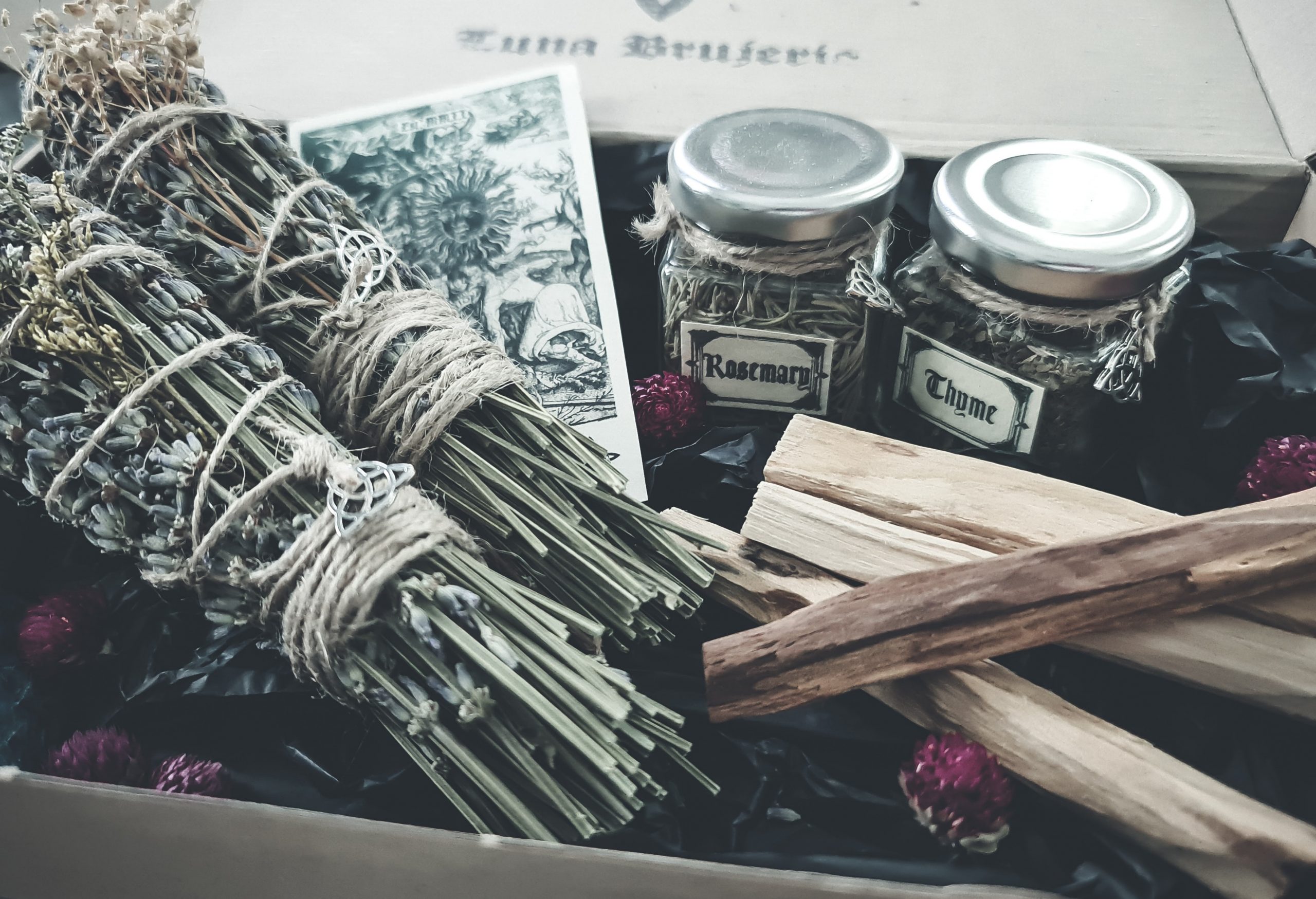 Choose and Mix Herbs
There are many options in choosing the plants that suit you best. There are countless types of herbs, each with its own effect. To make it a little easier for you, here are a few popular options:
Sage: This plant is widely used to banish negative energy from your home or from yourself.
Rosemary: An herb that is delicious with food, but when you burn rosemary it can cleanse your body and mind. It can also create an optimistic atmosphere and promote healing.
Lavender:A lovely purple plant that represents love, calmness, and balance is perfect for a smudge stick. It also smells great (if you like lavender).
Thyme: Once again, delicious to cook with, but it can also promote concentration and relaxation when burned for aromatherapy.
Rose Petals: This romantic flower may attract love and provide inner peace.
Pine Needles: These stand for breaking with the negative and allowing the new positive or growth, success, strength, grounding, and prosperity.
These are also all herbs that are great to dry and burn as loose incense, either individually or as a mix. You have more than just one option!

What You'll Need:
Sprigs of herbs of your choice of about 10 to 15 cm (mix as many as you like)
Dried flowers or petals (if desired)
100% cotton thread or yarn
Scissors
How to Make Sage Bundles or Other Herbal Smudge Sticks
Cut the length of the herbs or plants to the same length of about 10-15 cm.
Cut the yarn into about 4 times the length of the herb sprigs.
Bundle your herbs and start by wrapping the string around the stems of the bundle a few times.
Slowly work your way up the bundle and then back down. Tie the ends of the string together there. Make sure that the herbs are tightly bundled and possibly cut off some other shoots.
Place the stick somewhere where it is not too humid. Then let it dry for about 7-10 days.
*If the smudge stick is a bit loose in the cord after drying, try to carefully tighten the bundle with another cord so that the dried herbs do not fall apart.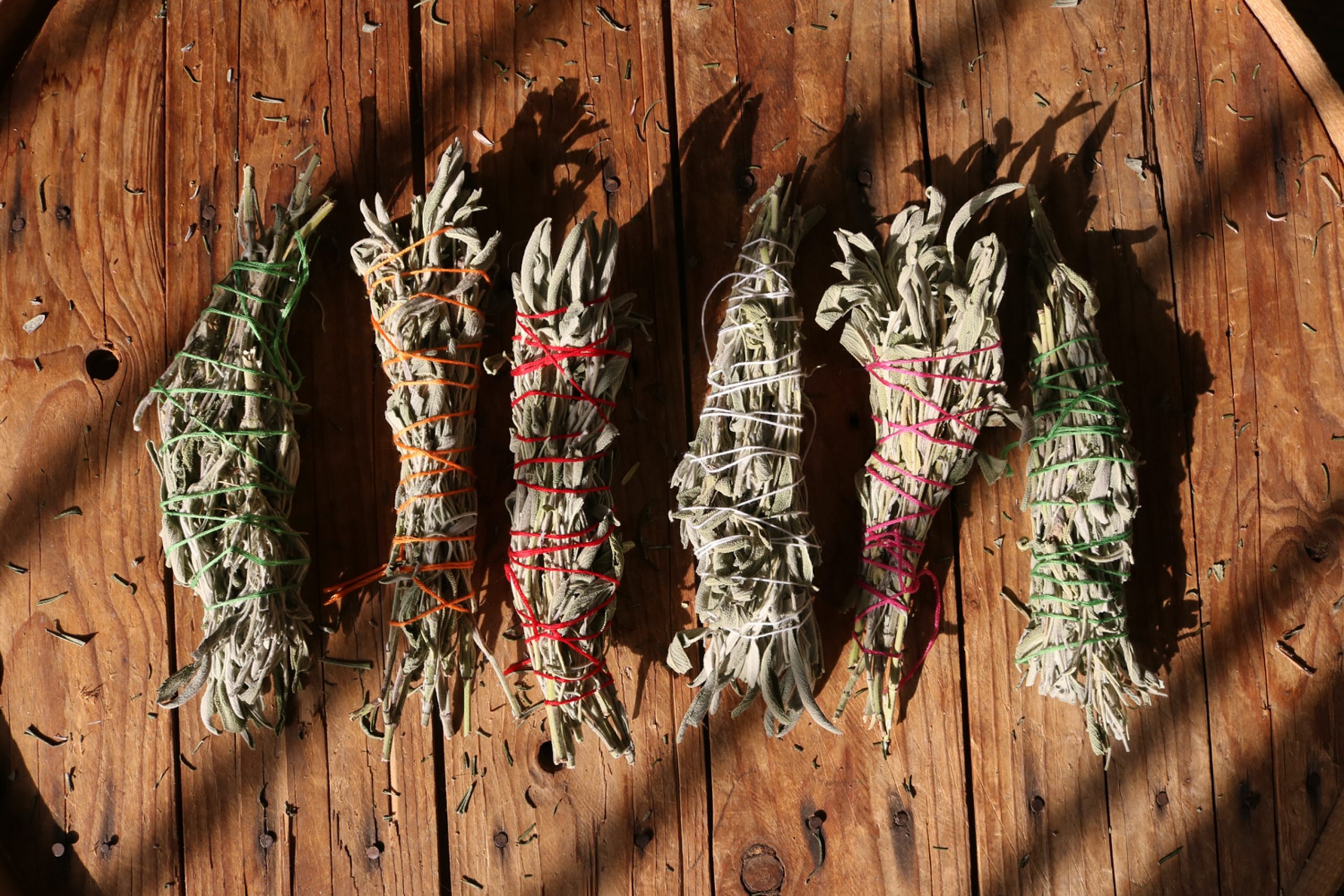 Time to Smudge
You did it! You have made a smudge stick yourself, entirely according to your wishes. Time to smudge! Do you want to know how to clean your house with a smudge stick? Then read the blog Cleanse Your Home with Smudge. If you would like to clear out your personal energy, then maybe our blog Spiritual Cleansing is for you. For the creative types, read more about getting spiritual through your creativity with Making Dream Catchers, learning to Make Spiritual Jewelry, or even Creating Personal Soothing Soaps or making your own Relaxing Massage Oil. There is something for everyone at Spiru!