Buy Uoga Uoga Eyeshadow 1g Jumping Whale 732
After carefully selecting and blending the natural minerals, we have created a beautiful palette of 20 eye shadow shades – starting with very light neutral earth tones, bright violet and burgundy to deep dark colors for smoky make-up.
Our eye shadows are soft and well-pigmented, for good, even coverage that lasts all day. You can apply an eyeshadow primer on the eyelids before applying the eyeshadow, for an easier application.
Uoga Uoga eyeshadows are made of pure natural minerals and do not contain synthetic coloring, so they can even be suitable for sensitive eyes. The composition is enriched by the pure Baltic amber, which is known for its antibacterial properties.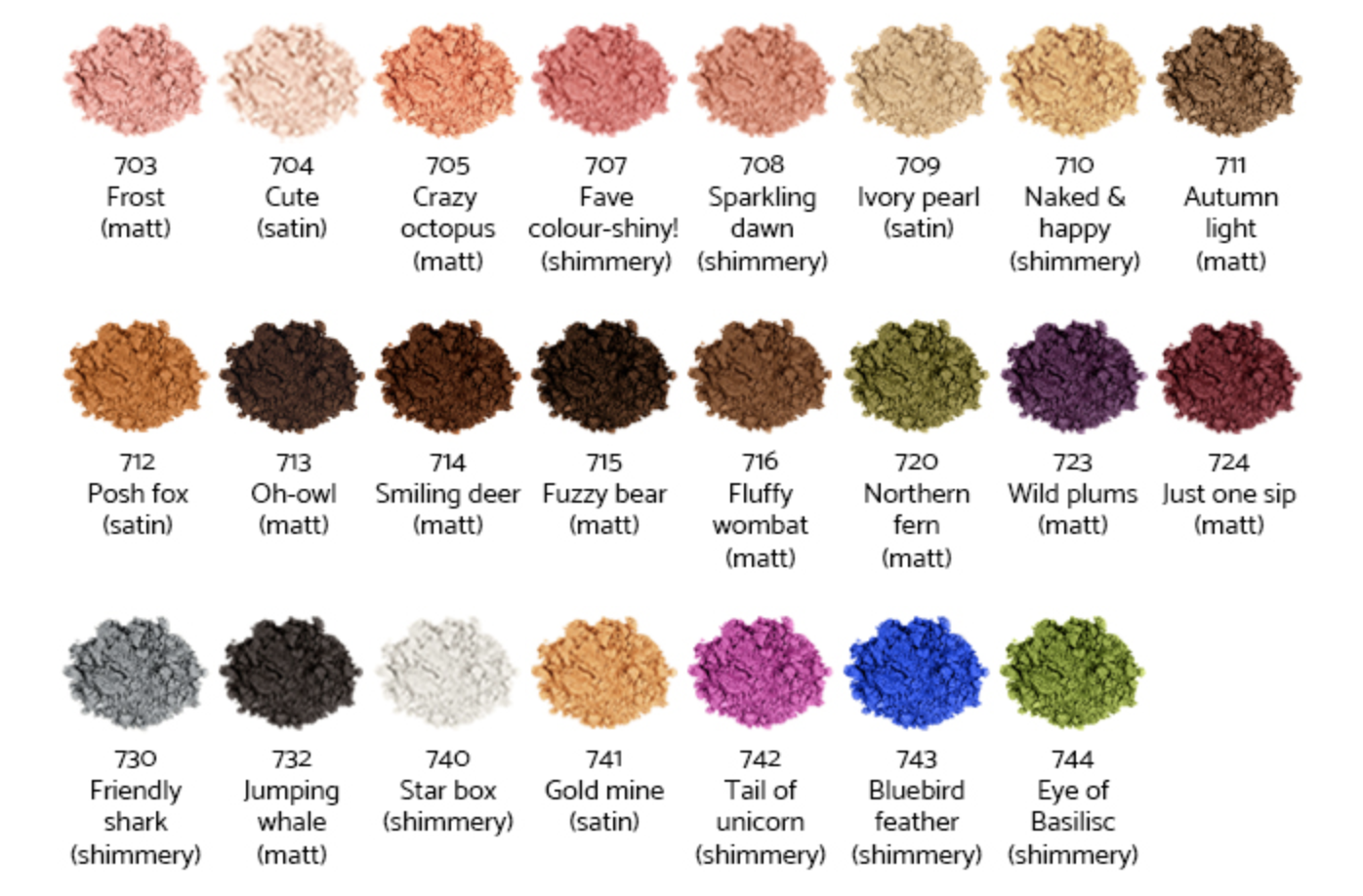 Directions for use: The best way to apply the eye shadow is with an eye shadow brush. Dip the brush into the eyeshadow powder and gently tap the side of the jar to make excess powder fall out. Apply the eyeshadow to the eyelid using the tapping motion in the areas you wish to color and then smooth out the eyeshadow by sweeping the brush from the inside to the outside. Repeat for a more intense color. A smaller brush on one side is more convenient for reaching smaller areas. A rounded tip on both brushes is perfect for applying eyeshadow to the crease or outer corners of the eye.
Ingredients:
Mica, Titanium Dioxide, CI 77499 (iron oxide), Magnesium Stearate, CI 77491 (iron oxide), Kaolin (white clay), Oryza Sativa (rice) Starch, Amber Powder. 100% natural origin of total.
Natural make-up with amber!
Only natural, unrefined ingredients are used in the development of the make-up products from Uoga Uoga: natural oils, clay, water, flowers, honey and herbs: all gentle and particularly effective for the skin.
The mineral make-up range is made from natural minerals and enriched with the Baltic gold, amber, which is full of antioxidants.